April 1998
The New Zealand Racing Drivers Club announces a New Motor Racing Series for 2.0 Litre Touring Cars.
The series will be held over 10 rounds at Taupo's Centennial Park circuit and at Pukekohe Park Raceway near Auckland.
Chairman of the New Zealand Racing Drivers Club, Ed Lamont, says the series was possible thanks to television. "All sport is about television these days, Our members want more racing than the short blast of three or four meetings they get in January. Our series is easy - most of the qualifying and racing is in a one-day format - and with each race an the country's top television sports show, their sponsors couldn't be happier."
Small but significant rule changes will put the European makes on an more even footing with the likes of Ford and Toyota. "We've spent a lot of time consulting the New Zealand distributors of 2.0 litre touring cars", says Lamont "and I think everyone will be surprised at the makes we'll see. I know Volvo and Peugeot are considering projects already."
Equality is more likely with the mandatory requirement for all entrants to use Dunlop tyres.
While the focus of the series is on television, the NZRDC has not overlooked its spectators "We've come up with some really innovative ideas on ticket promotions" says Ed Lamont.
Interest from entrants in the series has delighted the NZRDC. With entries not open for three weeks, BMW's crack outfit has confirmed it is running three cars under the IMTM banner.
Long tirme Ford entrant Neil Allport has a number of drivers vying for his car, and young lion Regan Morgan is spearheading a Suzuki challenge.
Toyota is likely to be represented not only by its army of privateer Coronas but also a pair of new shape Corollas - a highly competitive proposition in 1800cc specification.
Long-time Nissan representative Peter Van Breugel is working on a Primera with one, and possibly two privateer Primeras joining him.
Series Calendar
| | | |
| --- | --- | --- |
| Rounds | Date | Circuit |
| 1 and 2 | 31 May | Pukekohe |
| 3 and 4 | 14 June | Taupo |
| 5 and 6 | 5 September | Pukekohe |
| 7 and 8 | 11 October | Pukekohe |
| 9 and 10 | 25 October | Taupo |
*An additional round at Manfeild is still being negotiated.
**Rounds three and four of the series are run at the inaugural Formula Ford Festival - another "first" put together by the NZRDC.

Kiwis Well Represented in British Touring Cars
New Zealanders Paul Radisich and Craig Baird piloting for Peugeot and Ford respectively made their debut appearances for their new teams during Rounds 1 and 2 of the 1998 Autotrader RAC British T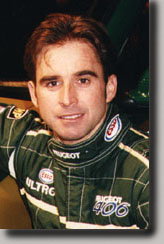 ouring Car Championship at Thruxton on 12th April 1998.
Radisich who moved from Ford to Peugeot this year qualified 10th for both the 16 lap Sprint Race and the feature 32 lap race. In a departure from last year, a pit stop was introduced into the longer race to test the teams as well as the drivers. Strategy played an important part in the sleet affected race and tyre choice and pit timing were a tactician's nightmare. The 1998 campaign did not get off to a good start for Paul with a steering problem forcing him to retire after completing only three laps in the first race. In the second race he avoided being lapped, finishing 8th to give him 3 points and place him 10th equal with Anthony Reid.
Craig Baird and Will Hoy's start in the Ford Mondeo teamwas no smoother. Will Hoy got caught in the cross fire on the first lap of race 1 after Derek Warwick's Vauxhall spun, leading to a co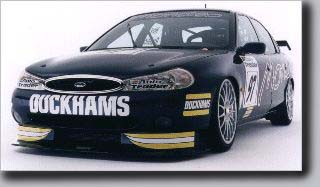 llision between Matt Neal's Nissan and Hoy's Ford. Baird who had not been given a chance to drive his car prior to its delivery for qualifying, was 4 seconds off the 1m 15 sec pole set by Rydell in the Volvo, managing 15th place on the grid for the first race and 18th place for the second race. Craig had a big job ahead of him, not only familising himself with the car, but with the track as well! By the end of the first race he had brought the car home where he started, in 15th place. Baird finished a creditable 14th and one lap down in the second race, one place ahead of team mate Hoy. He has yet to put points on the board.
Got something you'd like to share with us. Then drop us a line!